We're Here To Support! One of the things we feel is very important when dealing with addiction is helping the loved ones who are often left feeling alone and helpless with no where to turn.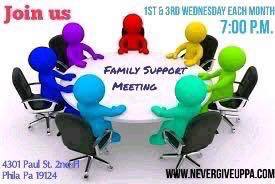 One-on-One Mentoring
We mentor those in recovery and help them with building resumes, job search, fill out forms, advocate for those who need someone to advocate for them. Assist and encourage the work of other organizations and ministries in their fight against addiction and homelessness. Go to court with those who need support to straighten out legal issues related to their addiction. Contact us for more information!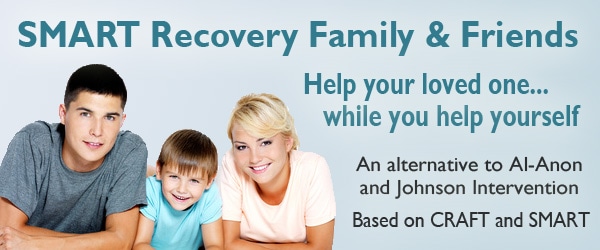 Family Support Group
*NEW UPDATED SCHEDULE*
Meetings held every 1st and 3rd Wednesday of the month @ 4214 Princeton Ave, Philadelphia PA 19135
Our support group is filled with love and compassion from people who have been through or who are going through the same feelings, emotions and quite often the never ending roller coaster ride of addiction. We are here to help you and show you the many different ways to help you and your loved one. No judgments, no shame, a place where you can come and be yourself, find yourself again and learn new things. Our group is facilitated and run using "Smart Recovery" format and a certified facilitator.
Located at 4214 Princeton Ave, Philadelphia PA 19135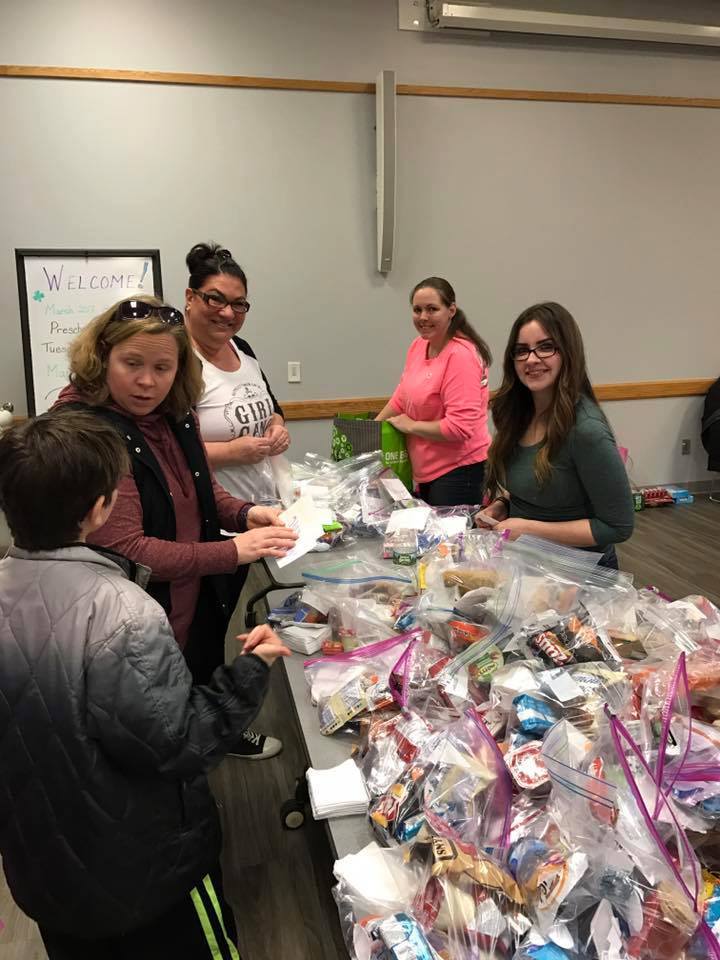 Ongoing Projects
We have many projects going on here at Never Give Up-Heaven Will Wait and we are always in need of donations and volunteers. We help those who just get out of prison with clothing and resources, blessing bag project, Operation Indy Outreach, Prevention Point Ladies Night on Tuesdays, Sleeping Mat Project and our Recovery Group.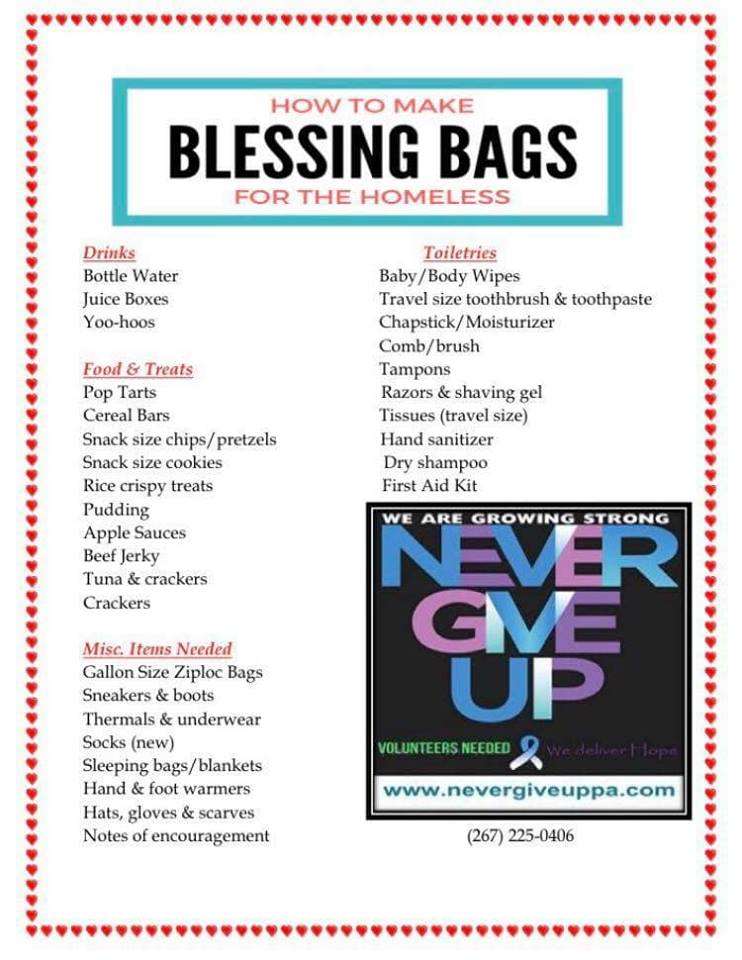 Blessing Bags
We are always in need of blessing bags. Can you host a party with your friends, church, or work? We take these blessing bags out on our street outreach events and give them to our friends struggling on the streets. These are always quick to make the receiver smile and always in high demand.
Click here to email us about setting up a blessing bag party!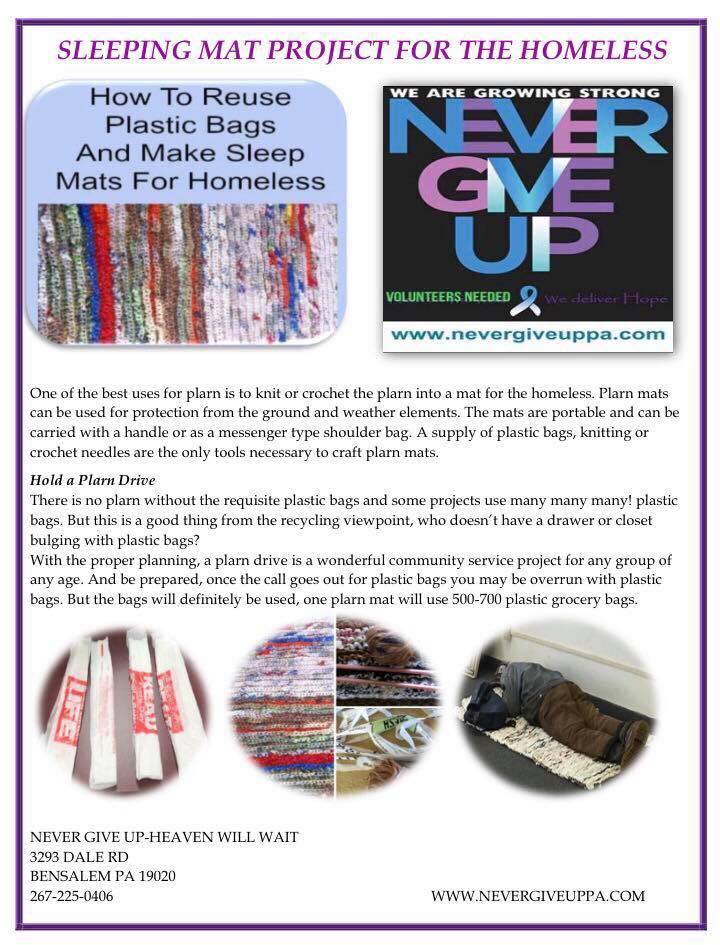 Sleeping Mats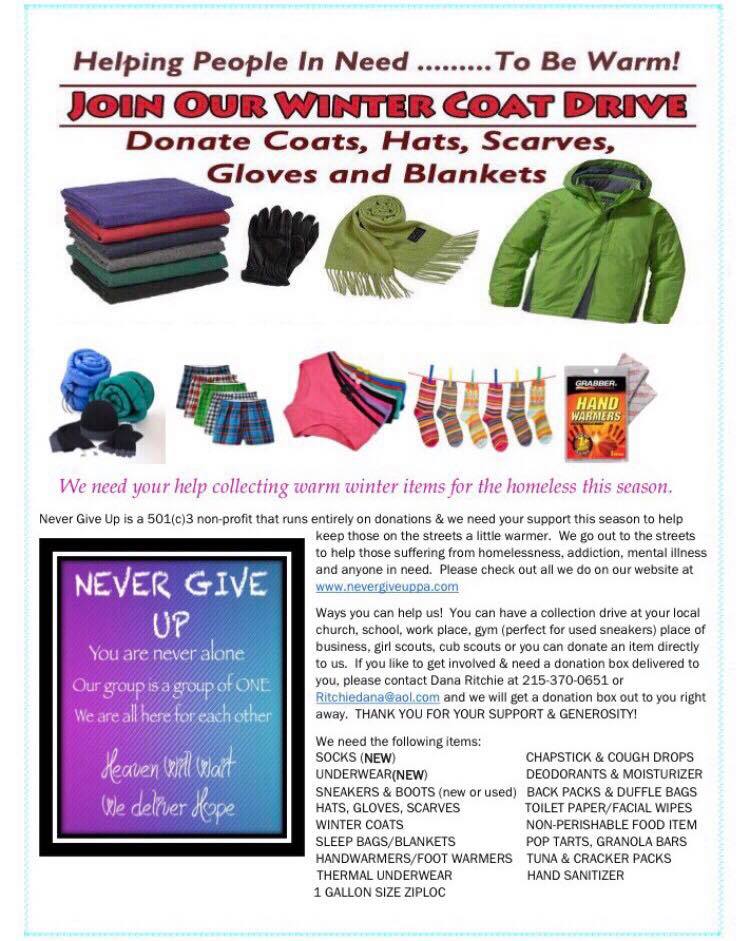 Winter Coat Drive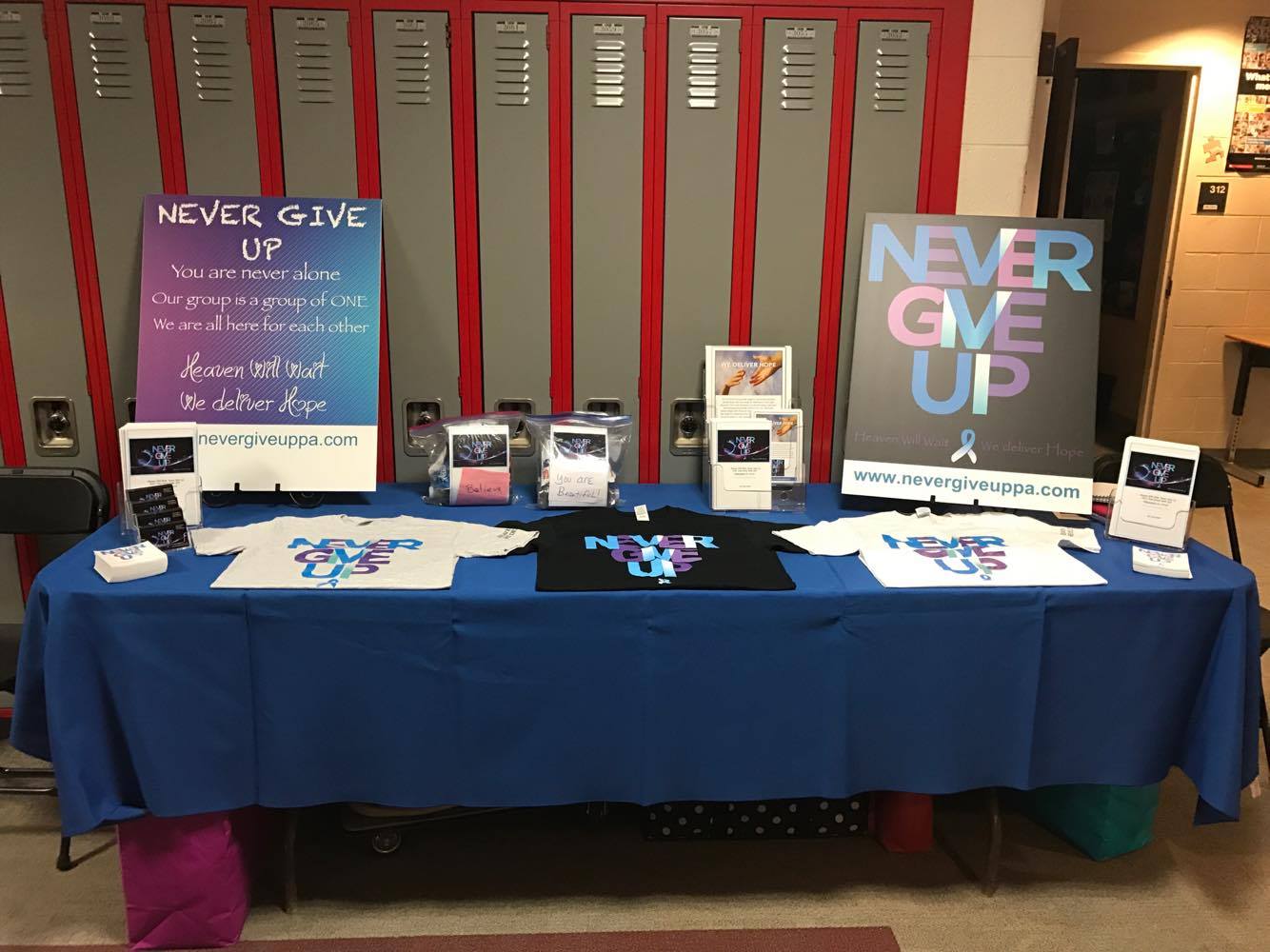 Community Involvement